Welcome, and thank you for your interest in Local 40-543 of the American Federation of Musicians of the United States and Canada. The AFM is the largest organization in the world dedicated to representing the interests of professional musicians. Local 40-543 represents the finest professional musicians in the Baltimore, MD community and surrounding areas.
---
Local 40-543 General Membership Meeting
When:
Monday, March 26, 2018
12 Noon - 3:30
Where:
Loch Raven Library (meeting room, lower level)
1046 Taylor Avenue (almost directly across the street from the union office)
What:
Agenda to include:


• Helping Ourselves/Working Together to Create a Stronger Local
• What We Can Do When Union Work Becomes Non-Union
• New Price List

Hear from and talk to your union's officers and board of directors.
Sandwiches and soft drinks will be provided.
Please RSVP at 410-337-7277 or

The President's Message:
We all recognize that it has become increasingly difficult to earn a living as a performer. It seems that there is generally less work than before, and that for many musicians, the work there is, does not pay as well as it used to. One of the steps our local can do to help address this issue is the creation of ...

New Local 40-543 Board Member
This article introduces Baltimore Symphony Orchestra violist Sharon Myer, who has become the newest member of the Board of Directors.

ASO on Performance Today
A performance by oboe soloist Fatma Daglar accompanied by the Annapolis Symphony Orchestra was featured on Performance Today.

Local 40-543 Member Feature
"How did you get interested in music?"
"Did you have any special teachers or mentors?"
"How has your career changed over the years?"
Read the interview with Local 40-543 member Sara Jones.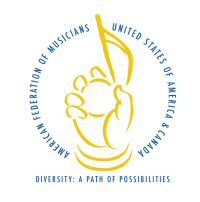 The AFM has been promoting and protecting professional musicians for over 110 years. Local 40-543 has been serving Baltimore, MD and area musicians since 1903 and continues to be an effective advocate for musicians' rights in the workplace (
be that a nightclub, a symphony stage, in a recording studio, or on tour
). The AFM and Local 4-543 protect the recorded works musicians produce from being exploited, and protect our members' live performances by providing several types of benefit programs that help them to build successful careers.
Members of Local 40-543 of the AFM are secure in knowing that their organization is actively lobbying to promote legislation and public awareness that protects musicians' interests, negotiating collective bargaining agreements with the recording industry, motion picture industry, jingle industry, TV networks, National Public TV and Radio, and providing excellent wages and working conditions for its members.